My mom had the week off for spring break, and she decided to spend it with us. She's been painting my kitchen and living room, teaching phonics lessons and watching the kids while I work (and nap). So, yeah, it's been a pretty good week for me.
Today, we dragged her along on the day out that I've been promising the kids for months. And man, did we cram a lot of fun into today! First, we went to my favorite restaurant where I celebrated my birthday with a plate of the world's best chicken enchiladas. That's the Guadalajara Grill in Taos, NM….just in case anyone is wondering.
Then, we grocery shopped (which wasn't fun but was desperately needed).
And then….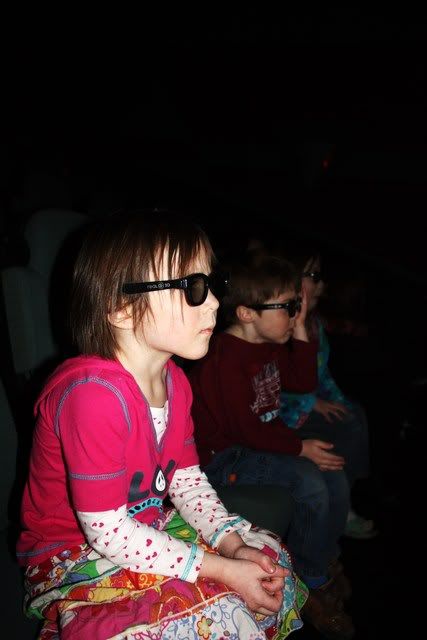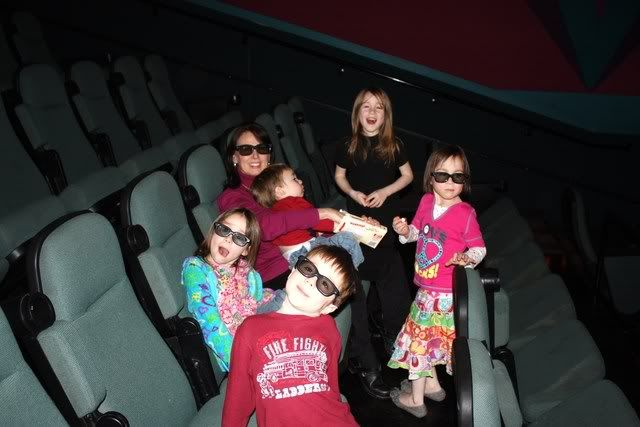 We watched "Mars Needs Moms" (the first movie we've seen in a year and a half)! We gave it fourteen enthusiastic thumbs up (but we might be a little easy to please)! As far as the movie goes, I kind of agree that, without women, men would live in a heap of trash. Ha. Though I'm not sure what message they were actually trying to convey (neither do I really care…because we still loved it). I'm the tiniest bit sad that the "best mom" was the one who rewarded her son with zombie movies. Oh well, the broccoli vomiting cat was hilarious. And we've adopted the "unauthorized dog pile!!" phrase.
After the movie, it was time for ice cream.
(Check out the cutest brain freeze ever!)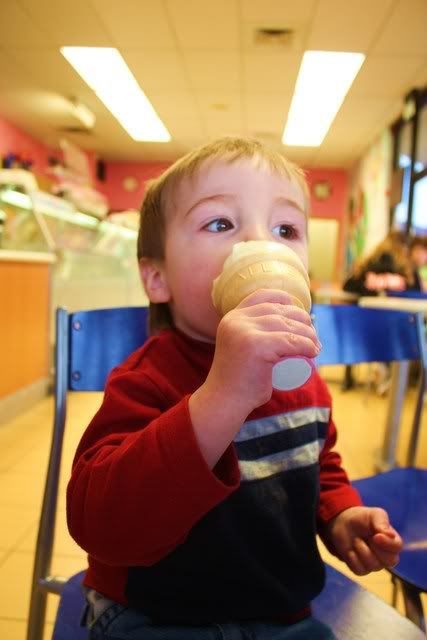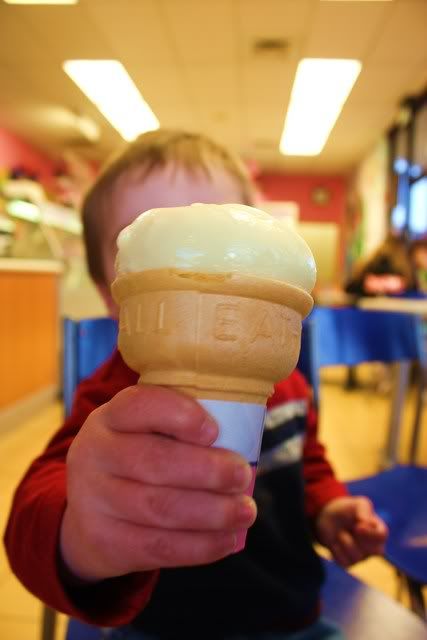 (Birthday "twins")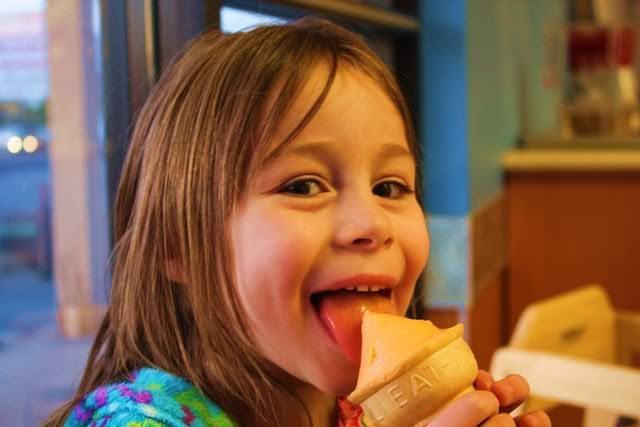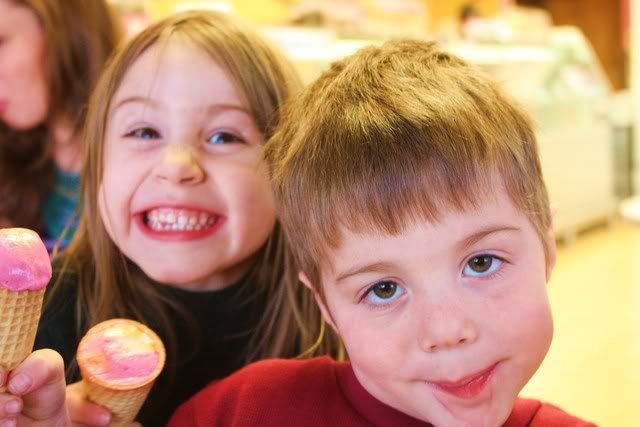 (Authorized sugar high)
Almost immediately after this picture, they began running laps around Baskin Robbins. So, I scooped up my bag and my baby two year old and we headed to the van.
Where everyone crashed and fell asleep….and mom and grandma drove home happy.