I have such a story to tell you, it's hard to know where to start.  I haven't known how to blog anything significant for the past three months because, apart from writing a book, I've been waiting for the green light on this post. I feel like I have that, now.
On the 15th of February, I was minding my own business, lounging on Bossman's couch with a cup of coffee, when God told me to write a book–a devotional–on forgiveness. Y'all know that the topic of forgiveness is near and dear to my heart, so I was immediately excited! He even gave me the title, which is lovely–you'll have to wait for the official release to know more, though. I promise that will be very soon.
Papa Bear was in the room, and as I heard "clues" in my spirit regarding the book, I immediately relayed them to him. As outside my own body, I heard myself say, "And I'm supposed to write it from the first of March to the thirty-first of March…and then publish it a few months later!" What?! How on earth was I supposed to write a book in 31 days while homeschooling, parenting, packing, and moving?!  Impossible. I must not have heard from God.
Still, the excitement lingered so intensely that I couldn't shake it. I kept telling people about it; I couldn't help it. This was going to happen, somehow. But on the first of March we were just barely moved into our newest in the series of temporary housing. Papa Bear was getting his toes wet in his new business. Life was as chaotic as it has ever been. It was not the time to write a book, so I very sternly rebuked myself for thinking I could hear that clearly and specifically from God. After all, we all know that God does not ask people to do impossible things!
Ahem.
I could tell this story in such detail that no one would reach the end of this post alive. Instead, I think I'll just skip ahead. I don't know how it happened, I didn't make myself a schedule or follow a plan, but when I stopped writing, when the book was completely unedited but finished, it was 12:05 on the morning of April 1st. It wasn't until then that I was even fully convinced God had spoken to me. My mouth fell open, and then I dropped to my knees and I cried.
Of course, I then wanted to know if the book was any good, so I began dragging ladies from the four corners of friendship into a private focus group on Facebook. They read it, liked it, commented on it, and critiqued it. Now I understood why I was not instructed to publish it immediately after writing–or so I thought. My spare minutes were consumed with editing, planning, commissioning artwork, and taking pictures. There was not a single person on the whole entire planet I was mad at. I was ready to publish my book on forgiveness and change the hearts and lives of women everywhere!
And then my husband walked out the door.
When Papa Bear left, in December of 2010, I was shocked. We'd hit a rough patch, but I never dreamed he'd walk out. We were over four years removed from what had been the powerful destructive forces in our marriage. We'd survived so much and had overwhelming victory. I no longer felt that I was fighting for my marriage…I was enjoying it. Satan convinced my husband of the opposite, however, and that led to an eight month separation that I vehemently opposed and, at least in prayer, protested.
When Papa Bear came back home last summer, he wasn't ready. And I knew he wasn't ready, but I hoped God would continue to heal his heart as he lived in and led our home. I'm going to be very real with you here and risk dishonoring my husband, but Papa Bear never did allow God to heal him. So, sadly, when he walked out again in the second week of this past April, I wasn't shocked. I was sad, but I wasn't shocked.
Now, I know some of you are wondering what I plan to do about moving on. It is with fear and trembling that I tell you I am still not fully ready to give up on my marriage. And it's with terror (because I hate confrontation), that I tell you the Bible does not–God does not–allow for Christians falling out of love simply for the sake of falling out of love. Love is effort, love is evident…true love is not an emotion. If the unbeliever departs, we [the immovable believer] are to let them depart. But the one in love with Jesus simply loves.
Yes, there are valid, more than valid, reasons for divorce! But people in love with the Lord Jesus do not get divorced due to lack of feelings. Not ever. That is the world's doctrine, but it should not be adopted by the Church. I believe that my husband was created to walk with Jesus and be the vibrant and successful head of our home. I know that God has spoken that on several occasions. Do I know that Papa Bear will become a radically changed man after God's heart and begin to seek God's will for his life and for our marriage? No, I do not know that. If I say that I "know" that, I'm speaking out of faith–words of life–not out of delusion. I plan to continue speaking life for as long as HE empowers me to do so. But I do not "know" what the end result of my faith will be.
When I've thought about my marriage over the past few months, God has continually brought Mary, Martha, and Lazarus to my mind. Specifically, He's reminded me of these few verses from John 11:
5When he heard this, Jesus said, "This sickness will not end in death. No, it is for God's glory so that God's Son may be glorified through it." 5 Now Jesus loved Martha and her sister and Lazarus. 6 So when he heard that Lazarus was sick, he stayed where he was two more days, 7 and then he said to his disciples, "Let us go back to Judea."
It was not in spite of, but because of Jesus' great love for Lazarus and his sisters that he stayed away long enough for Lazarus to die. There can be no resurrection without a complete, coroner stamped death. And Jesus loves raising things [people, dreams, callings] back to life!  Jesus' words regarding her brother's sickness must have made their way back to Mary. Her Savior promised that her brother's sickness would not end in death, so her mind probably swam in dark circles as she wrapped his body and relinquished him to the darkness of their family tomb. When Jesus finally arrived, she wept at his feet when what she wanted to do was grab Him and shake Him…making sure He fully felt her pain. "Jesus, if you'd only been here!!" she wailed, still cautiously hopeful that He'd come to help.  And He had, He always does, but before raising Lazarus from the dead, Jesus wept. He feels every ounce of our pain!
Currently, I'm planning to accept my marriage's death with a certificate of divorce (one that I will be filing). I am still hopeful for a resurrection, but what God does with my hope is up to Him. I am willing, and I will trust Him, either way. I now know more confidently than ever that I do hear Him. And it is that voice, and that voice alone, that will guide me from here.
Needless to say, there was a pause in the progression of my book after Papa Bear left. A few pages would even have to be rewritten to reflect what was now true in our home. But somehow, after just a few days of freeze tag, my muscles burning from standing so still, God reached down and pressed play. I begin to watch life move and grow all around me, and I realized something I might never have known in a happy marriage: I had fully, finally forgiven my husband. I had fully, finally learned how to forgive.
And, based solely on the things written in Jesus' manual, I'd written it all down in a book.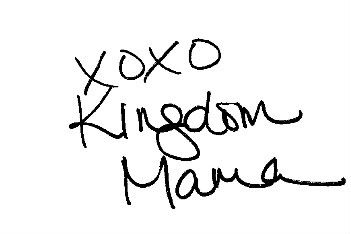 P.S. While I love to hear from you and would always regret closing the comments, this is a place for encouragement and exhortation. I have many people, as I hope you all do, who have the authority to speak into my life directly and in person. Please understand that the comments section of a blog is not the place for directive or instructive comments. Additionally, disrespect toward my husband will not be tolerated. Based on this criteria, all comments will now be moderated by an outside party. I hope you will understand.